G Texas Custom Catering is a leader in DFW catering and special events, providing upscale catering, bar services and event design for some of the area's top venues and meeting planners.
The Dallas Business Journal has named G Texas one of Dallas/Fort Worth's top caterers.
Our clients include corporate groups, charity galas, event planners, event facilities, weddings, city festivals, and almost any type of event. These groups return year after year because we take the time to understand their needs and plan each event carefully to guarantee flawless execution. Everything that we do is based on creating an experience that exceeds the expectations of every guest.
The bottom line…we listen and we execute.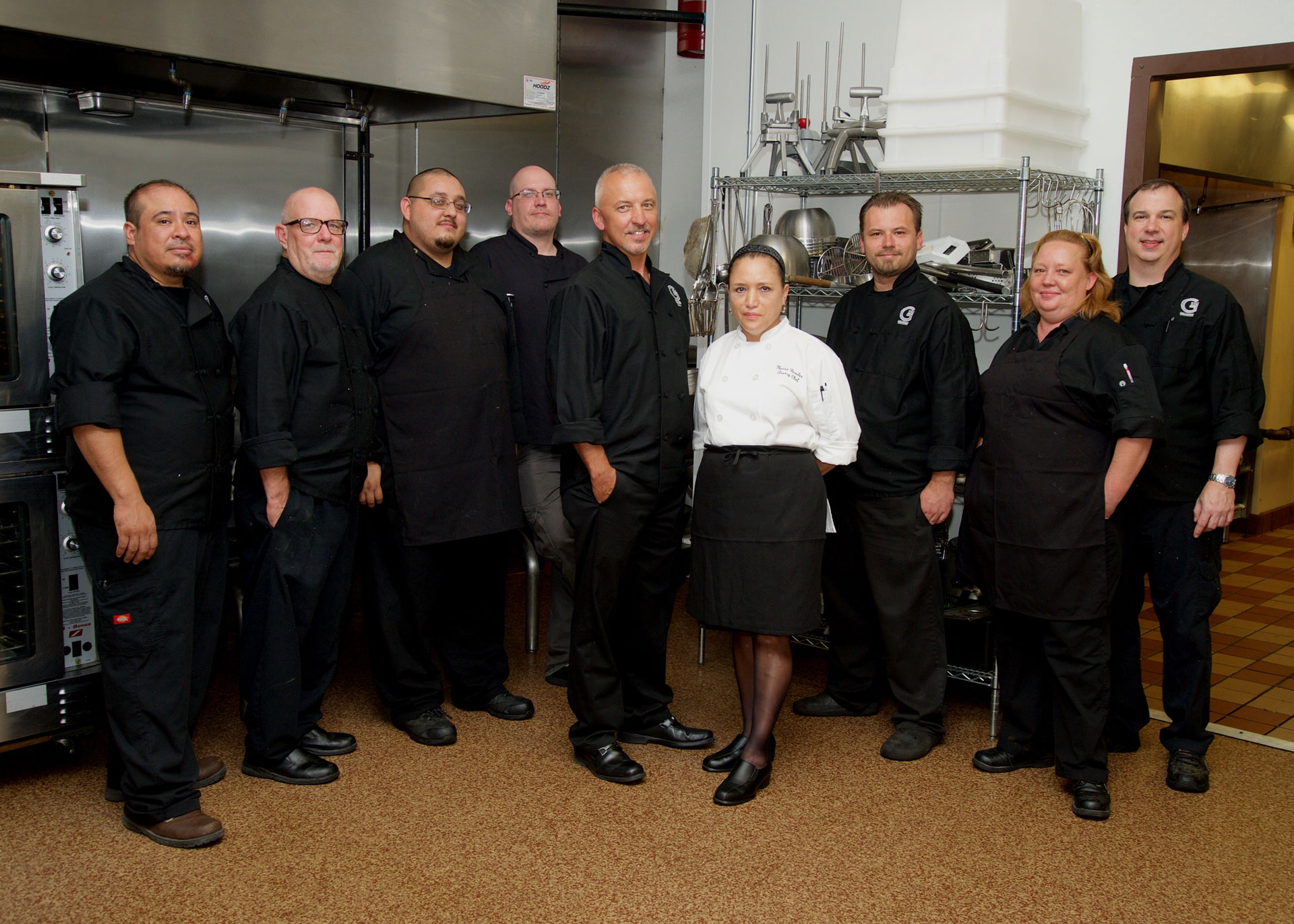 1. VISION
The G Texas vision is based on celebrating the talents of each person on our team and providing a business setting that inspires constant growth and improvement. Our spirit of teamwork, commitment to excellence, and genuine hospitality, begins with the founder and is evident throughout each part of our organization. We are committed to quality, locally-sourced products, community involvement and programs to promote sustainability.
2. VARIETY
We offer a great variety of standard seasonal menus to fit most any type of gathering and theme. You may also choose to have our culinary team create a custom menu or adapt recipes to fit your taste. Along with innovative and delicious catering menus we deliver elegant table settings, professional event staff and licensed bar service to events throughout Texas. G Texas Chefs take pride in combining the best ingredients to create one-of-a-kind dishes inspired by regional flavors as well as world cuisines.
3. EXECUTION
We take pride in preparation and planning to make your event date enjoyable and insure perfect execution. The minute you are introduced to G Texas, our experienced event planning staff will assist you with most every part of the planning process including venue selection, layouts, and of course planning your menu. Your event information and vision is communicated to each of our departments and reviewed at visits to your event site as well as weekly production meetings. Our planners are great at communicating and responding quickly as you confirm the various elements of your event. You will enjoy your event date with full confidence that our team is prepared to execute your vision perfectly.
4. HOSPITALITY
Our team is passionate about making each event an incredible experience, regardless of the size. When you work with responsive event professionals that have the experience and knowledge to ask all of the right questions, the planning process can be stress-free. It's easy to see that our more than 125 Catering, Service, Bar and Administrative staff truly care about your event and love what they do.

Our culinary team is passionate about quality, delivering most any type of menu imaginable with an elegant and eye-catching presentation. We take pride in preparation and planning to make your event date enjoyable, and ensure perfect execution. The creativity and pride is evident in every meal that we serve from our fresh baked breads and pastries prepared daily to our seasonal restaurant and catering menus.
We have built a very strong team of culinary professionals with diverse skills and experiences developed from years in first-class restaurant, hotel and catering kitchens. When they are not producing fresh menus and bakery products for our events and restaurant operations, our corporate kitchen becomes a classroom where cutting-edge recipes are developed and culinary students develop their skills with instruction from seasoned professionals.