So you need a caterer for your wedding, party, or corporate event. Now what?
Finding a caterer for your event can raise a ton of questions. What options can they offer? Will they accommodate to any dietary restrictions? Will the day of your event even be open for them to cater? All of these questions are just icebreakers to the world of executing the perfect event. Though every catering company holds different policies, G Texas Catering is here to meet all of your full-service needs at a professional level. In this article, you'll learn the importance of answering all of your burning questions for hiring a caterer.
Question 1: Will the caterer be available on the day of my event? What if there are other events on the same day?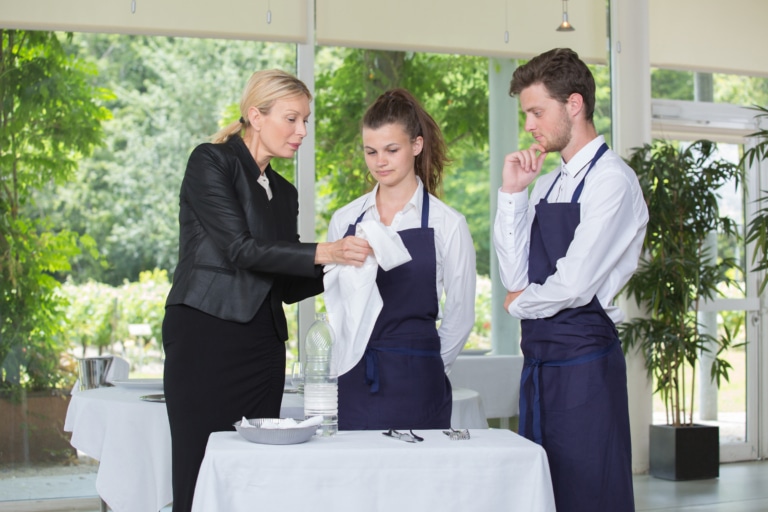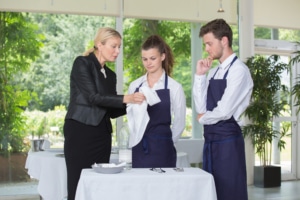 At times, we can be so certain of the details of our events and know exactly what we want – that we may forget the most important question… is the caterer available?
If it's a caterer with a small staff, it's possible that the caterer may need to be booked well in advance in order to be available for your event, so make sure to ask if they're available before you begin picking out menu options for your event. For caterers with a large team, having multiple events on the same day will be a breeze and they should be able to accommodate your event date. When looking for a caterer, finding one that has multiple teams to handle more than one event a day can help give you the security of knowing that your caterer will almost always be available for you.
G Texas has a large staff with multiple event managers. Your dedicated manager will be there for you on site on the day of your event and will focus on your needs, so you can enjoy your event without worry.
Question 2: How does the company hold food at the proper temperature while at events?
Transporting food from the prep location, such as a kitchen, to your event venue will require the caterer to hold the food at the proper temperature for safety and to prevent food-borne illness. They must also use containers and implements certified by the NSF. Most importantly, all food must be stored and held at the proper temperature whether hot or cold based on the health department regulations. That can be achieved using a variety of tools such as portable food warmers, soft coolers, and heating lamps.
At the end of the day, always make sure you are asking any potential caterer how they will ensure your food is never subjected to potentially risky conditions when making your decision and always holding the food at the proper temperatures.
Question 3: What types of serving options do you have?
Many caterers have buffet style options – this includes the caterer bringing your breakfast, lunch or dinner selections in either a casual style with warmers where guests serves themselves or may include a team from the caterer to prepare your food selections on-site and serve your guests through the buffet line from upscale and stylish serving platters. If you're looking to have a themed or extravagant event, our team can even create custom serving options to fit your unique needs.
Full service catering is an additional option provided by caterers with a full breadth of team members to provide bartenders, servers, prep staff and even an on-site chef to manage everything from A to Z when serving your guests and ensuring that everything is clean and packed up after the event.
Question 4: Do you have accommodations for dietary restrictions or allergens?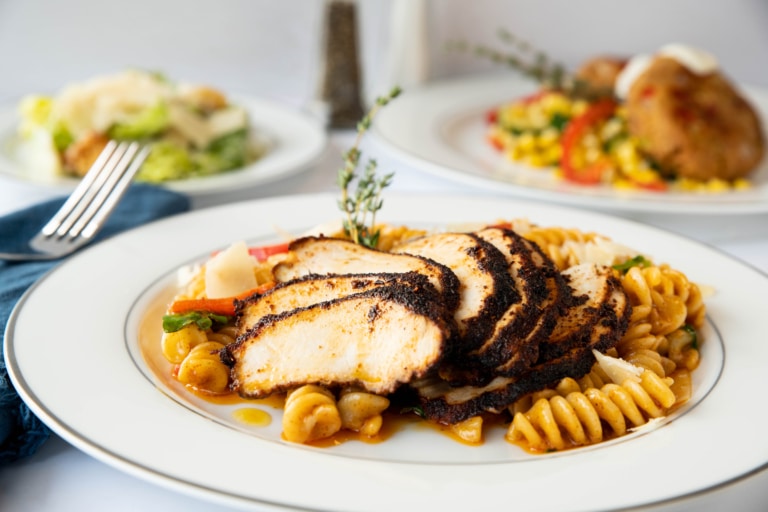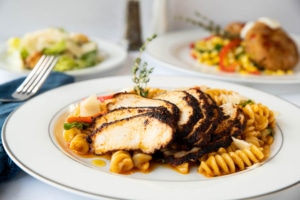 More guests than ever are asking for accommodations for dietary restrictions such as vegan, gluten-free (Keto and Paleo), vegetarian. Many more need accommodations for allergies, such as nuts, shellfish, and gluten (Celiac disease). Allergies can be irritating at best, and life-threatening at worst. We can make accommodations based on these needs for nearly any restriction. Of course we can fulfill most requests when we know up front, so be sure to include special meal needs in your invitation. It's just one of the many custom services G Texas offers, because we're more than just food and drink delivery.
In Conclusion
While this isn't an all inclusive list of questions that may arise when you're searching for a full service caterer they are some of the more popular ones that we often get asked. Here at G-Texas were here to accommodate you no matter what you need even if your ask is a little of kilter (we're looking at you pretzel wall? 😉) we're pretty sure we can do it! Check out Instagram to see some of the unique events that we've had the pleasure of catering recently. Looking for full service bar, venue locators and more to add to your food service catering? Check out our blog to see what the G can do for you click here to read!