There may be a variety of reasons you'd want to plan a breakfast catering event. Maybe it's for a company meeting or gathering, a brunch for a bride, a corporate event, or even a get-together for those who just love breakfast! When planning an event of this caliber you'll want to pick the right dishes, ensure you have the right drinks, and pick the venue that leaves lasting memories. Read our tips for hosting the best breakfast catered events in Dallas!
Sunny & Hearty Dishes to Start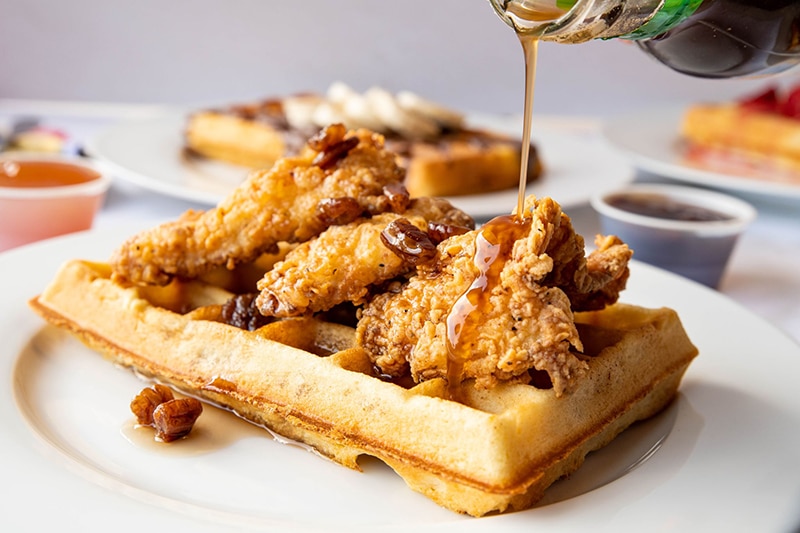 Everyone loves a good breakfast dish and when it comes to catering a breakfast event, our team always makes sure that we have a menu that offers the breakfast staples. The Homestyle Breakfast Buffet includes all the favorites with scrambled eggs, bacon, skillet potatoes, assorted pastries, and sliced fresh fruit. For a more simple option, we offer the Continental Pastry and Parfait Breakfast with assorted chef's choice pastries, yogurt parfaits with granola and fresh berries, and a seasonal fruit tray. Want to spice things up? Add in egg frittatas, avocado toast, or a breakfast taco buffet. Adding a mix of old-fashioned items and some new and fun meals is sure to excite your guests and have them coming back for more!
Perfect Breakfast Drinks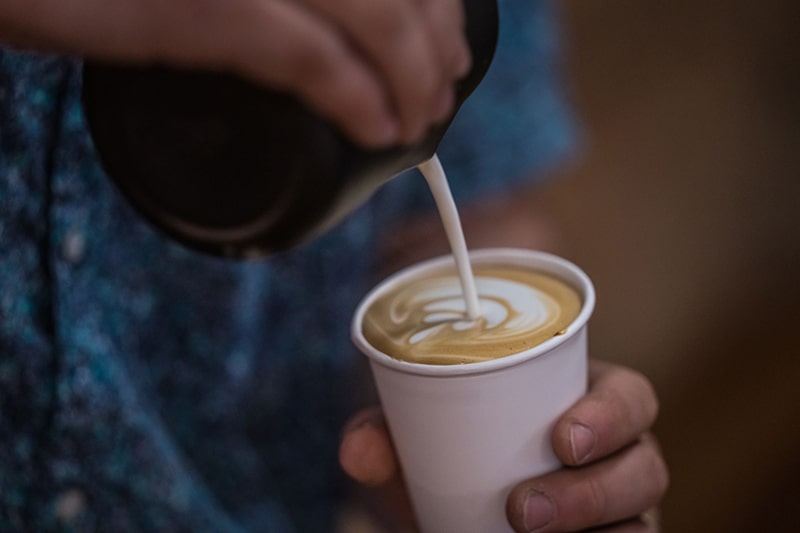 From mimosas to sangria and everything in between, you'll want to keep these drinks flowing at any breakfast event. However, there may be times when it's less about a leisure party and more about a work meeting or conference, so keeping dependable staples such as coffee, juices (orange, apple, or cranberry), and tea on hand is always a great choice. Speak with your caterer about how you can customize your breakfast drinks to best fit the needs of your event.
Bright & Airy Venues Are Best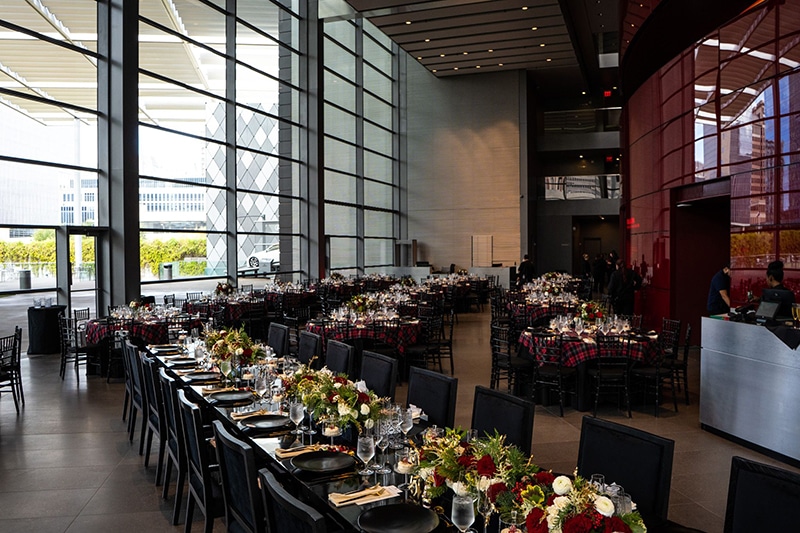 The final thing you'll want to think about for your breakfast event is the venue. Depending on the type of event you are hosting, you might be searching for an outdoor venue with great views of the city, a fully indoor venue with a more corporate ambiance, or a mix of both indoor and outdoor spaces! One of our favorites is the C. Vincent Prothro Lobby in the AT&T Performing Arts Center Winspear Opera House. It offers gorgeous floor-to-ceiling windows that give off ample morning light, and with over 10,000 square feet, it can fit over 800 guests reception-style! Whatever your choose, you'll want to make sure the venue is as bright and airy as possible so it pairs well with your tasty menu and your vibrant breakfast drinks.
Throwing an event with a breakfast menu can be a fun way to shake things up and create an event that your guests will remember. Keeping the menu mixed with old and new favorites, and pairing those dishes with delicious drinks, all in the perfect light and airy venue will make your event one for the books. When you're ready to plan your next breakfast-inspired event, give G Texas Catering a call and we'll plan it right along with you, sunny side up!