Planning an event means considering all the little details, from location to food and everything in between. That said – one of the essential items to consider is the time of your event. Whether it's an early morning company training, an elegant evening reception, or even a late-night poker party, G Texas Catering has you covered with the perfect menu options that fit the time of your event! Yes, your menu items should directly correlate to the time of your event so that you can sufficiently meet the needs of your guests!
Early Day Events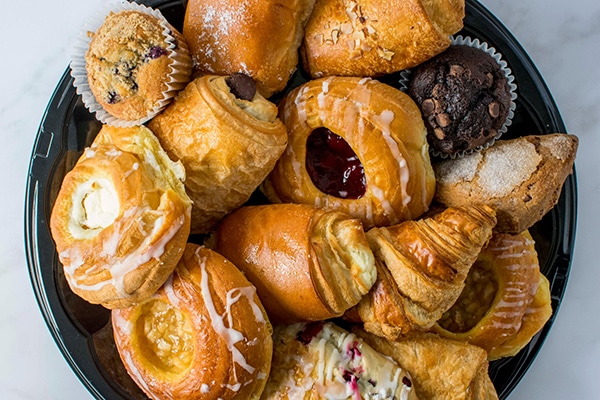 Kicking off your early-day event with an array of food and beverage options can set the tone for a bright and cheerful experience for your guests. For example, some crowd favorites for our earlier events include bright mocktail beverages, delicious assorted pastries, and chef-inspired grab 'n go lunches. We like to focus on menu items that can quickly be served to guests so they can enjoy a delicious bite before participating in the rest of the festivities planned!
Other options we love include a tasty spread of fresh salads and sandwiches that can be customized and ready to serve according to your needs. Of course, we can't forget charcuterie arrangements and displays, which are an eye-catching option that guests can also enjoy!
Evening Delights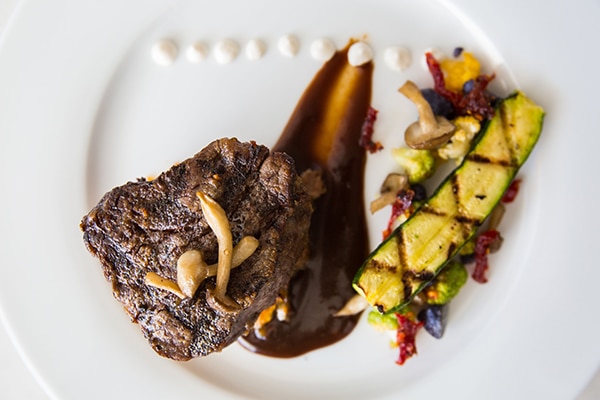 As the sun sets and the stars come out, catering for the evening is the perfect opportunity to dazzle guests with unforgettable dishes. From elegant entrees to savory sides, the options for your event are endless. For a luxurious touch, a classic Filet Mignon served with roasted Shallots, and savory wild Mushrooms from our plated menu is always a great choice. For a lighter option, we recommend something off our small plate station, such as the Spicy Gulf Shrimp Ceviche Shooter served with Chili Cumin Chips. A popular vegetarian option is our delicious Roasted Vegetable Wellington, which will surely please any plant-based eaters at the event.
Our team can fully customize your evening meals and beverages to cater to your event perfectly. We understand that a well-crafted evening dish can leave a lasting impression on guests and make a memorable event that much more special!
Late-Night Bites
Sliders make great late-night bites!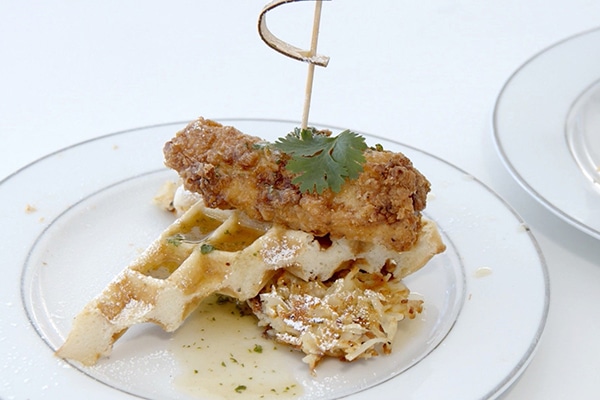 Delicious late-night bites are an increasingly popular menu request we are seeing for those events that linger late into the evening. After hours of conversation, dancing, and participating in event activities, you'll likely want something light for your guests to enjoy before they head out the door. The best late-night bites, in our opinion, are packed with flavor but easy for guests to grab and bite into! Some of our current favorites include Chicken and Waffles, Bacon Wrapped Tater Tots, Pretzel Bites with Cheddar Sauce, Chicken Flautas, Cheeseburger Sliders… The list goes on!
No matter the time of your event, we can design the perfect menu that will sufficiently meet the needs of your guests! We have done everything from eggcellent brunches to elegant sit-down meals and indulgent late-night bites. Whether you're looking for inspiration or are ready to start planning your catering and event services today, reach out to our team of professionals at G Texas Catering and we'll be more than happy to create your experience.