It's more than just catering and bar service
'Tis the season for corporate events, and for our team, that means catering and bar services are in full swing! However, an event involves much more than just food and beverage! Our event planners will work to bring your entire event to life – from start to finish! The G Texas team adores transforming existing spaces in the Dallas Arts District into extravagant venues for unique corporate evening events, like the AT&T Performing Arts Center!
Here's how we transformed this space from its usual concession-style service into this full-service corporate event!
Branding
Companies spend A LOT of money on branding. It's what tells their story and their identity – it's the face of the company and the pride of its employees. As such, a company event should showcase its brand throughout! For this corporate event at AT&T Performing Arts Center, we leaned into the brand and commissioned custom marquee letters, because we all know in Dallas that BIG, bold letters are a big deal, we also commissioned custom pillows with its logo to not only bring in comfort, but also brand consistency. As we imagined the theme for the event, we wanted its brand to be cohesive with the AT&T PAC branding and design.
Soft Seating or Lounge Grouping
When it comes to transforming a space for upscale corporate events, choosing the proper seating selection is essential. From soft seating to lounge grouping, this simple step can create a much more elegant atmosphere. Making sure there's an optimal amount of space with a comfortable atmosphere will ensure all guests feel valued and appreciated at your next upscale corporate event. This is also a great way to implement your brand's colors when selecting the lounging furniture to help further elevate the overall experience at the venue.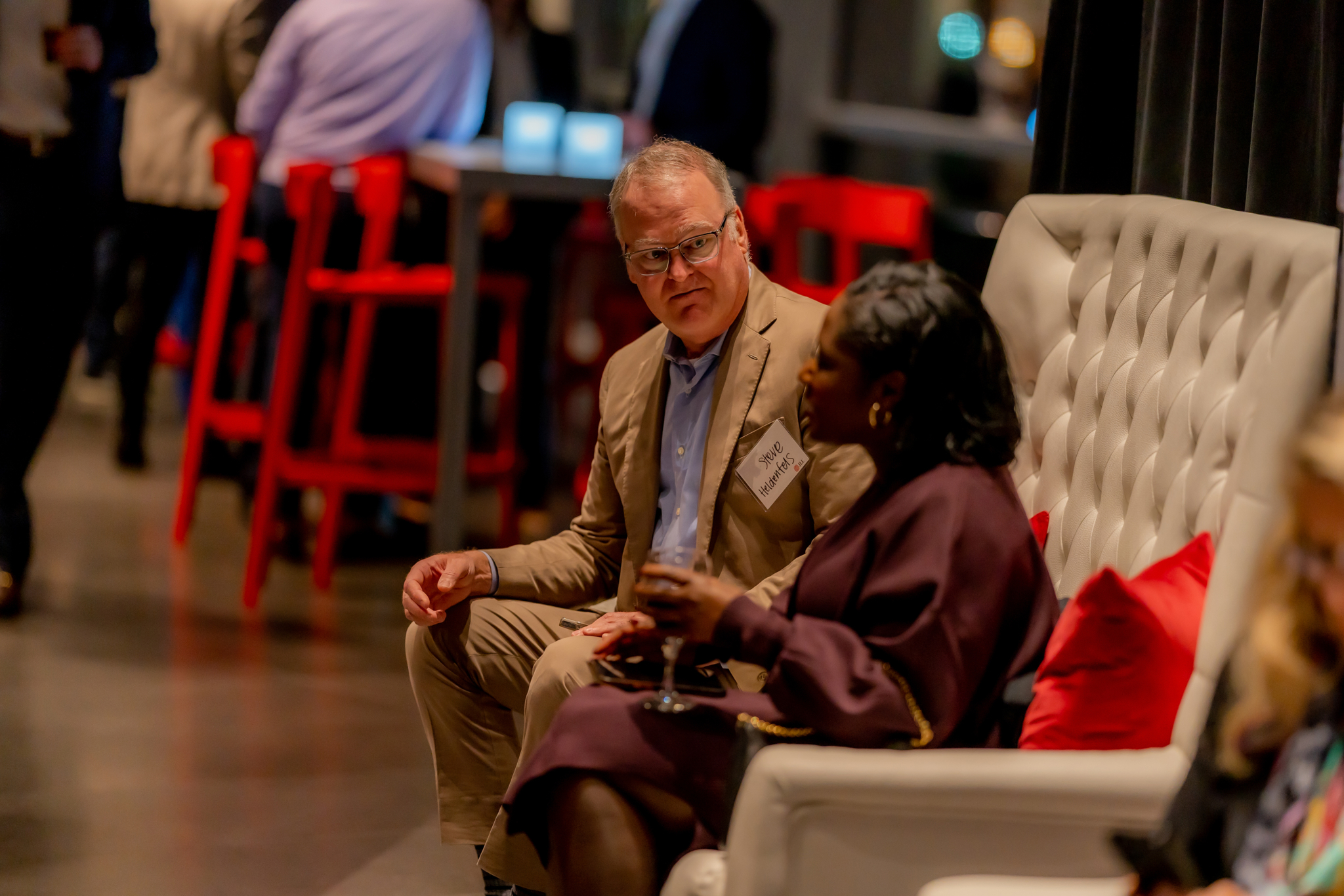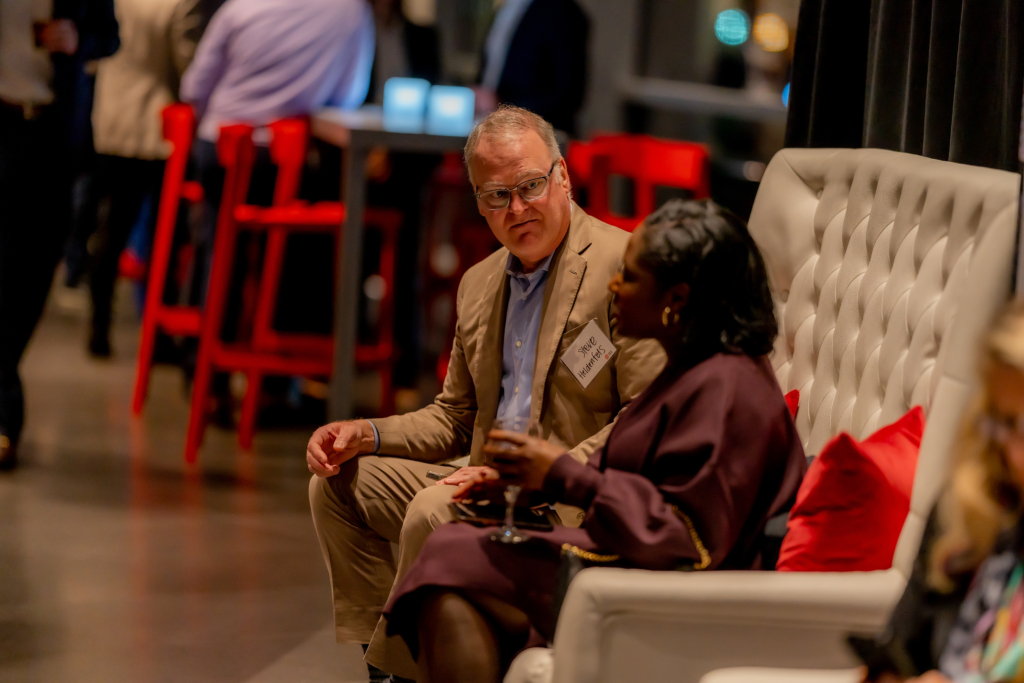 Brand Meets Venue
Imagine hosting an event and placed all around the venue is your company's brand. From large and direct to subtle and simple, it's all about the details. We take pride in finding ways to match your company's logo, colors, and branding into the event space naturally and marrying the brand with the elements of the venue's look and feel when we transform a space for an event. Guests will be treated to a memorable event that feels like the space was meant just for them.
Our team at G Texas Custom Catering and Events enjoys transforming event spaces like the AT&T Performing Arts Center for corporate events into a space that's perfect for an evening of delicious bites and custom beverages. Creating an environment that is uniquely adaptable to a corporate event takes an artful eye – and matching that with a delectable selection of tasty menu items for guests creates unforgettable moments that allow our corporate events to rise to the occasion. Reach out to learn more about how G Texas Catering can help plan your corporate event from top to bottom!