Full-Service Catering for Grandiose Themed Conventions, Galas, and Festivals
When you have a multi-faceted and full-scale event, it's important that all the elements of your event – from catering and bar services to the theme are all working together effortlessly. The goal is to execute the event seamlessly and exceed guest expectations in the process! Our team recently catered the IACP 2022 Annual Conference for over 7,000 police chiefs and their guests at Gilley's Dallas! The theme was 'A Texas Road Trip' with lots of activities, entertainment, and menu items that gave these international guests a truly Texan experience! Planning the largest catered event in our company history was no easy task, but our team was up for the challenge and implemented creative solutions to ensure this Texas-sized event was executed perfectly!
Food Stations & Tray Passed Small Plates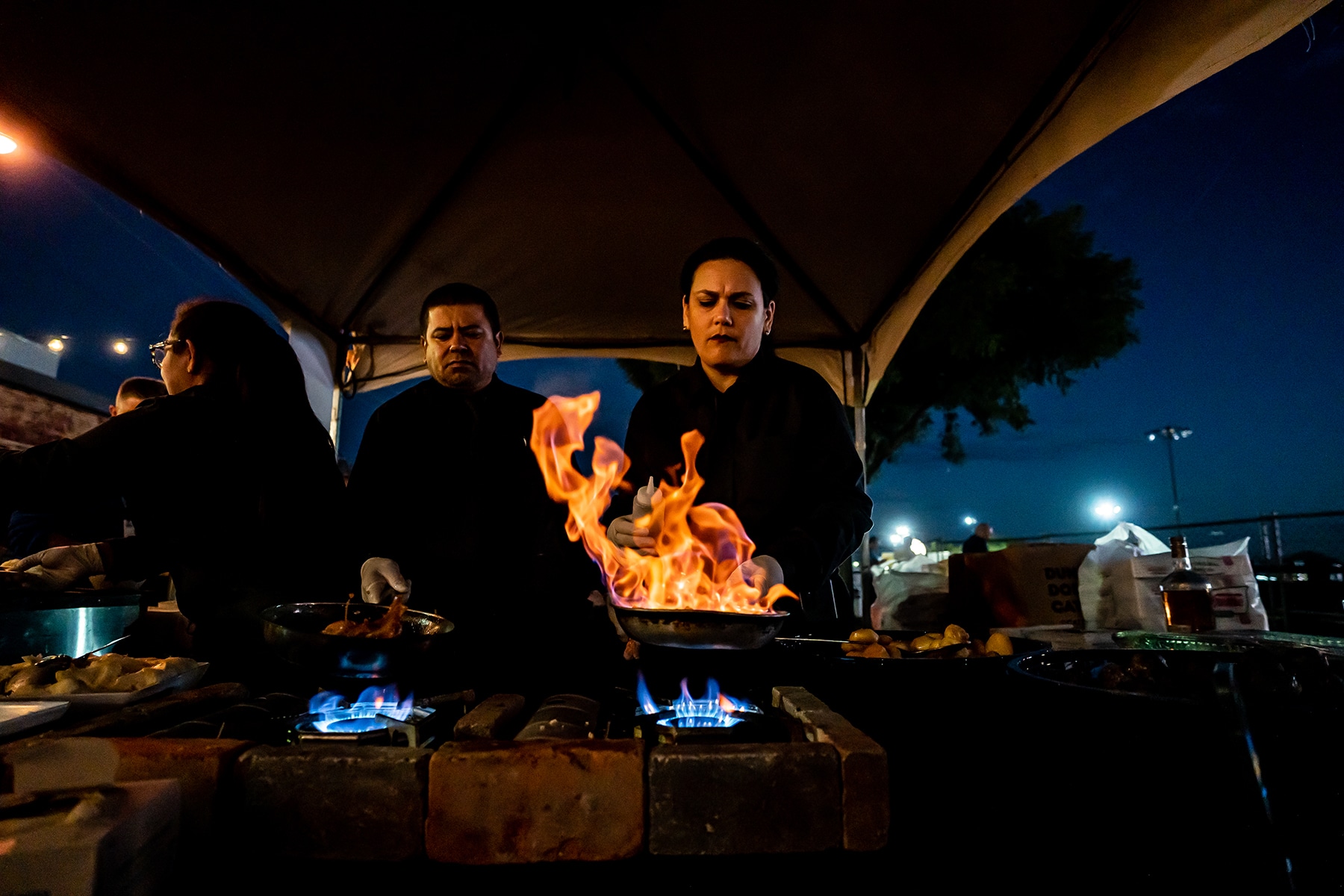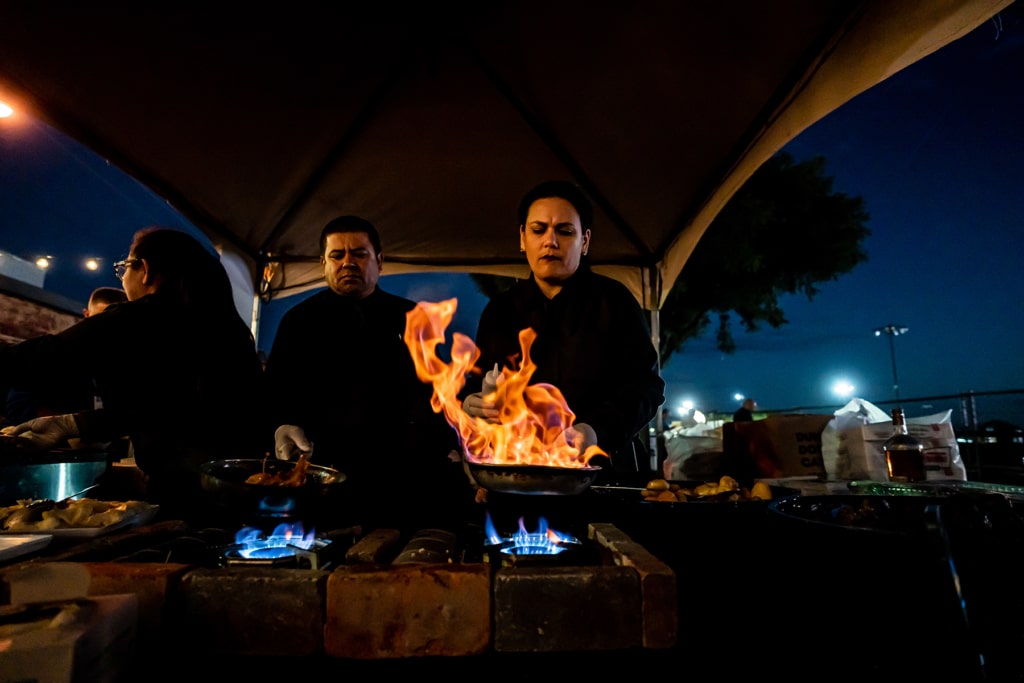 Having a grand event includes an exquisite dining experience that allows all your guests to enjoy delicious cuisine, even when there are over 7,000 of them! Food stations are a great option when feeding a large crowd because they allow your guests to choose what they want to eat, whenever they'd like without waiting in long lines. In addition to stationed menus, we tray-passed small plates and hors d'oeuvres to guests while they mingled with other attendees and participated in activities during the event! The combination of food stations and tray passing allowed lines to stay short and for guests to have a carefree experience while they enjoy a variety of classic Texan fare!
Bar Catering
Part of creating a memorable event experience is ensuring the bar catering is top-notch! There is no doubt that what is served at the bar is important, but the presentation is what really sets your bar catering apart from the rest and will leave guests talking for weeks to come! This can be accomplished through decor or by incorporating the theme in what is served at the bar. A few of our favorite ways to incorporate themes are tastings (whiskey, craft beer, wine, tequila – the possibilities are endless), signature drinks and special garnishes. For large events like IACP it's not only important that beverages look and taste great, but that they are easily accessible to guests at multiple bars/stations throughout the event venue.
Creating Experiences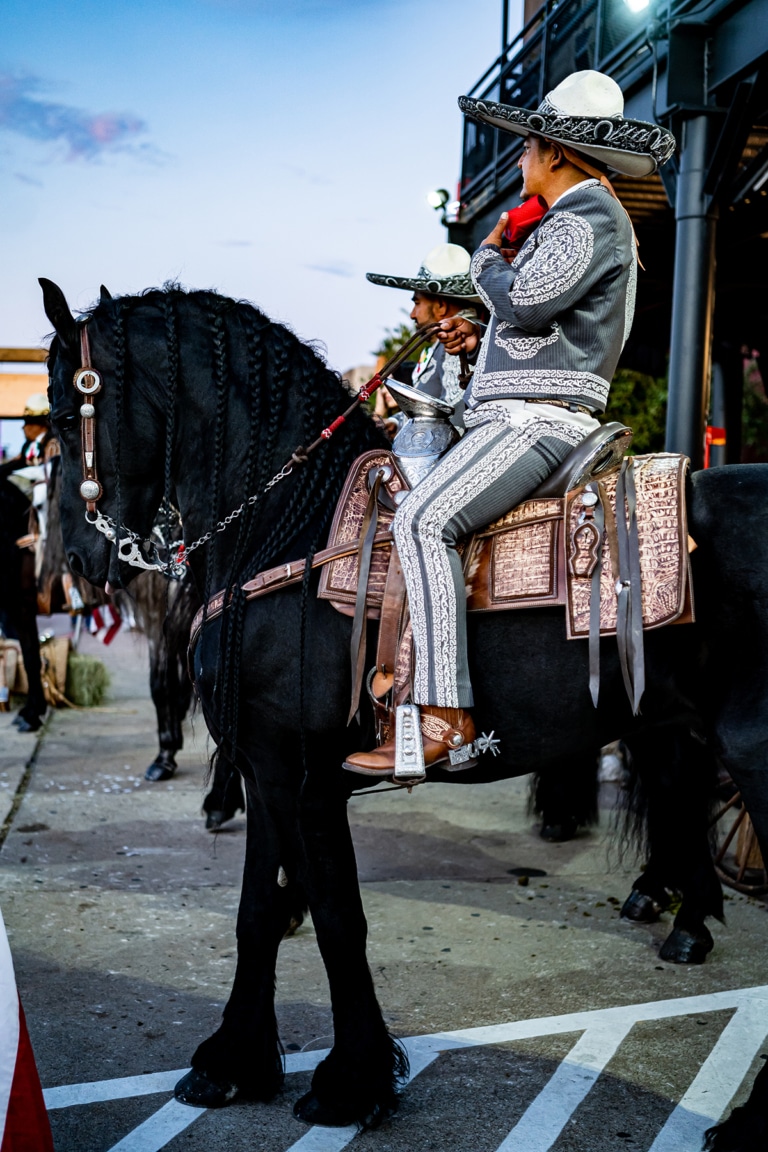 A memorable catered event does not rely on food or bar services alone – a full and robust theme with all the bells and whistles that are executed alongside it will add the special touch it needs to elevate it from an event to an experience. G Texas creates the ambiance, the magic, and the essence of your event's theme to give your guests a stunning experience. Imagine a western-themed party, complete with Brisket Sliders, Frito Pies, and guitars. What would take this event over the top and turn it into an experience?
Vaqueros on horseback, live longhorns, trick ropers, local and national country music performers, armadillo races, games and so much more are great examples of how our team worked with the event planners at Gilley's Dallas to give the IACP the full Texas experience.
Creating memorable experiences for guests entails an enormous amount of planning. As a full-service caterer, our team is dedicated to curating a cohesive theme that is packed full of fun flavors, activities, and entertainment. We work on the event from beginning to end to ensure that we're always procuring memorable experiences that go beyond the palette.
Our team at G Texas lives and breathes grandiose events and making them come alive with upscale catering and bar services along with full-scale themes into a genuinely memorable experience is what excites our team the most. Let us ideate your next convention, gala, or festival – Contact us today!