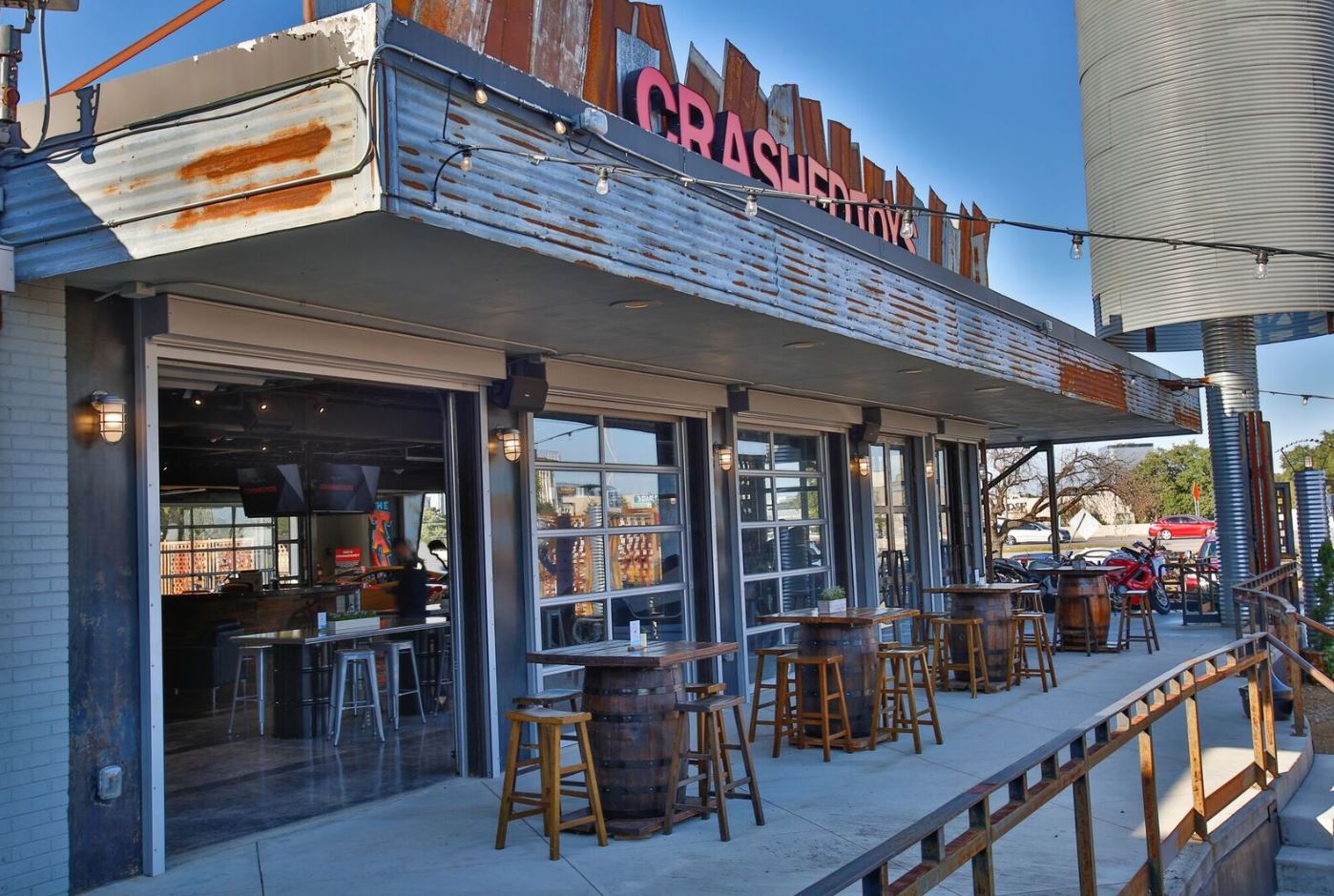 With its innovative event space, CrashedToys Dallas, Texas provides the perfect fusion of rustic and refined with unparalleled catering services and event planning. This facility boasts 30,000 sq. ft. of indoor space featuring hundreds of motorcycles, ATVs and high-end exotic vehicles. This location is ideal for large events, and the built-in bars and TVs spread throughout the event space make it perfect for entertaining guests. State-of-the-art audio and video systems also allow event planners to utilize these features for presentations or other entertainment purposes. Designed to provide the ultimate auction experience, the main showroom offers guests an exclusive look at the inventory sold at these high-bid auctions. Exotic car enthusiasts will find this event venue to be the right blend of "edge" and sophistication for hosting both private and corporate events.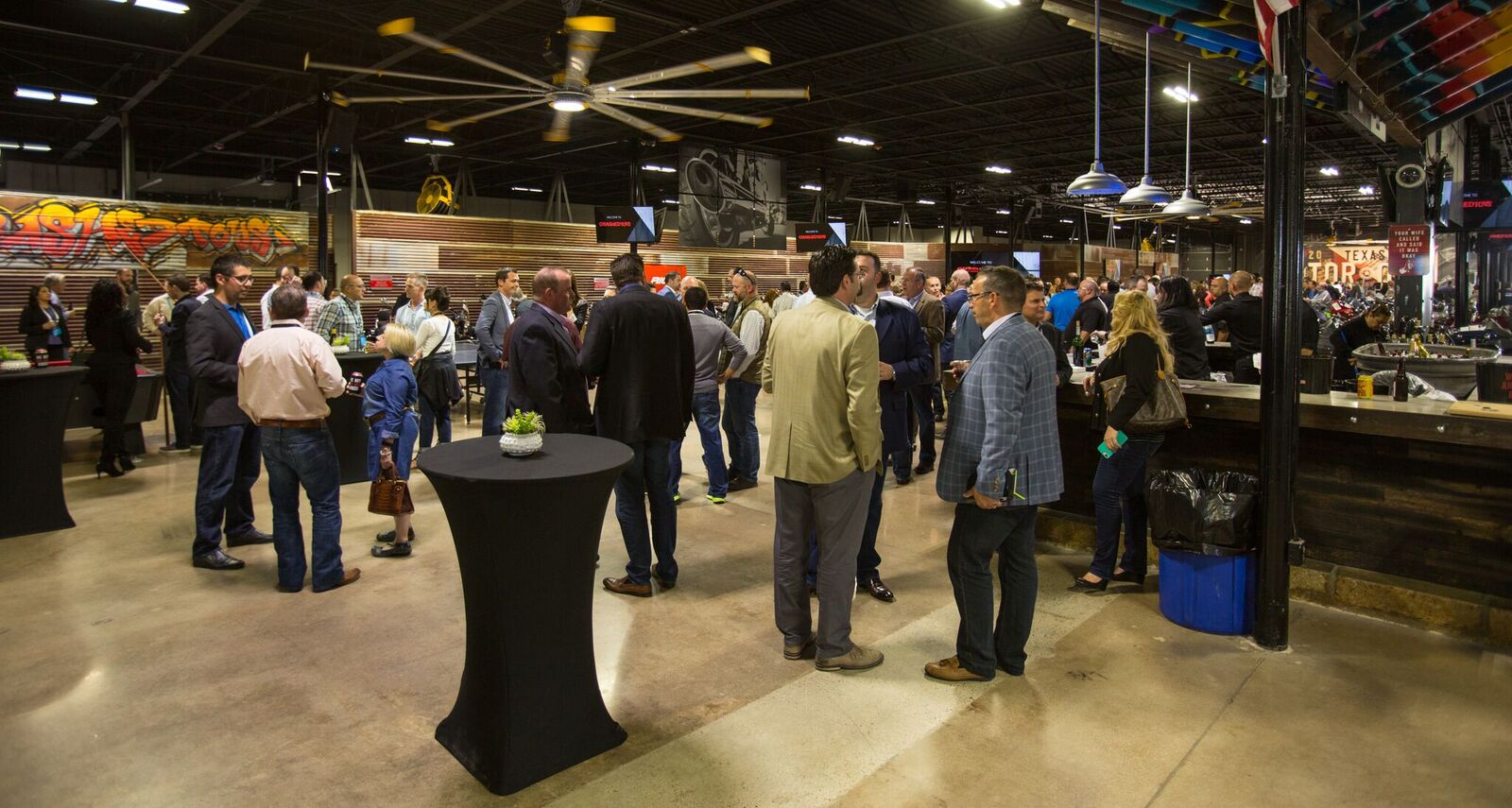 CrashedToys is one of Dallas' hottest new event venues
CrashedToys has several event spaces available for booking functions of different sizes and settings. At 6,500 sq. ft., "The BoneYard" is an outdoor event space that offers a lively atmosphere and unique design with hanging lights, fire pits and a custom stage with lighting. The "DeadMan's" bar is also a staple within The BoneYard, and guests can enjoy the live entertainment and lighting tailored to fit the mood of the night. This space also has both wooden and bar height picnic tables to accommodate 300 seated guests, as well as a standing capacity for up to 600.
Serving as the facility's main point of entrance, "The Cage" is a unique room with approximately 5,000 sq. ft. of space that can be rented for private parties. This event space also offers retractable, custom glass garage-style doors that open to a patio overlooking The BoneYard beer garden. With its black polished concrete floors and fresh and innovative artwork, this room is a steal for any occasion.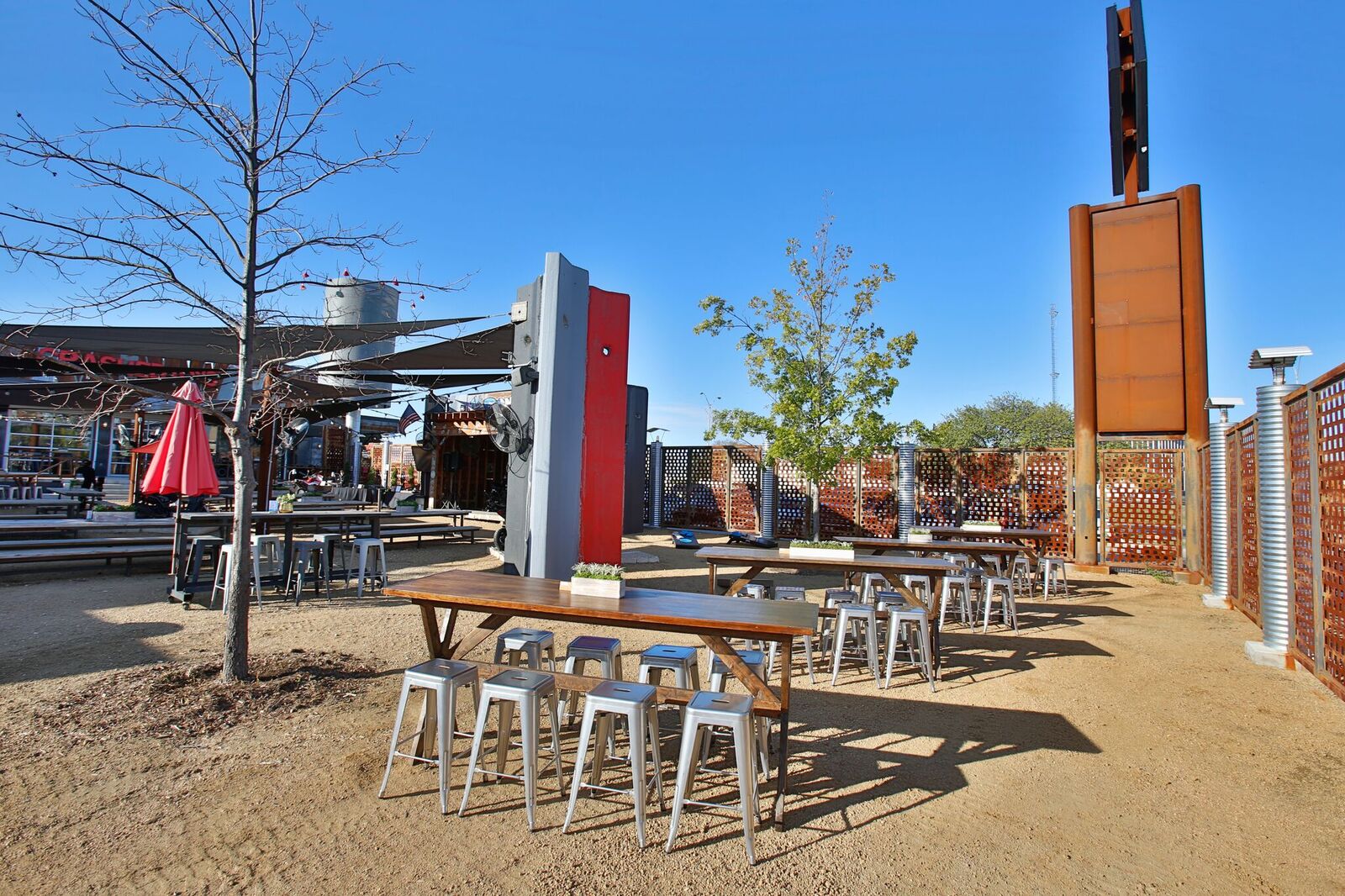 CrashedToys' main showroom, "The Clubhouse", is where all the action takes place with an expansive inventory of exotic vehicles on full display and custom murals and graffiti decorating its walls. With 7,500 sq. ft. of event space available to accommodate different event functions, the possibilities are endless on how this space can be used. This room presents a great setup for event catering and planning with its versatility and ample open space. Various entertainment options and games are also included in the rental fee, giving guests access to the venue's pinball machines, pool tables and arcade games.
CrashedToys is the perfect place to host an event and the picture opportunities are endless with the backdrop of custom graffiti and murals!
If you are interested in booking this venue for your next corporate or private function, contact one of our Sales Professionals at (214) 421-0774.