The Hall of State event venue in Dallas, TX delivers high-quality event planning and catering services with precision and excellence.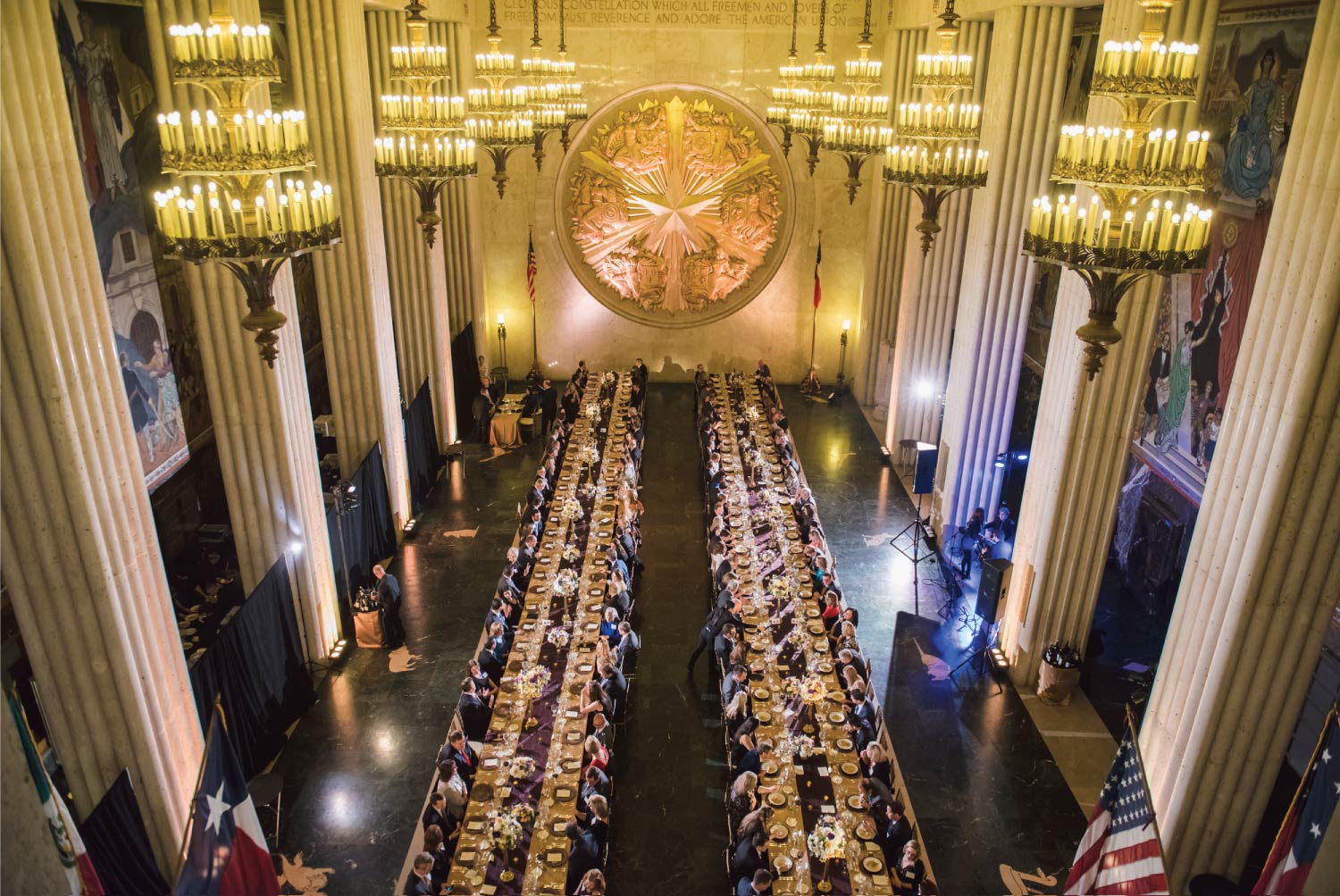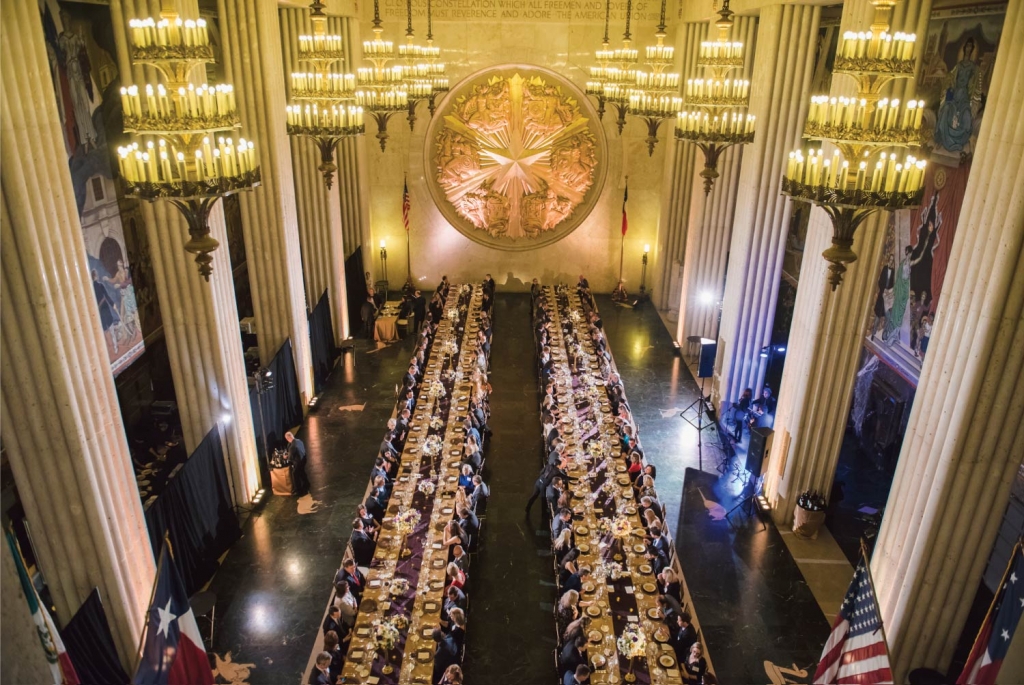 Considered one of the best "Art Deco" designed buildings in Texas, the Hall of State event venue is a beautiful and impressive space that can host a wide range of events, including, but not limited to, weddings, corporate dinners and social galas. Commissioned by the State of Texas for the 1936 Centennial Exposition, this elegant event venue is rich with Texas history. The Hall of State is known for hosting events in honor of presidents, heads of state, royalty and other persons of influence. Its notable history and distinguished guests make it one of the most esteemed and beloved landmarks in Fair Park.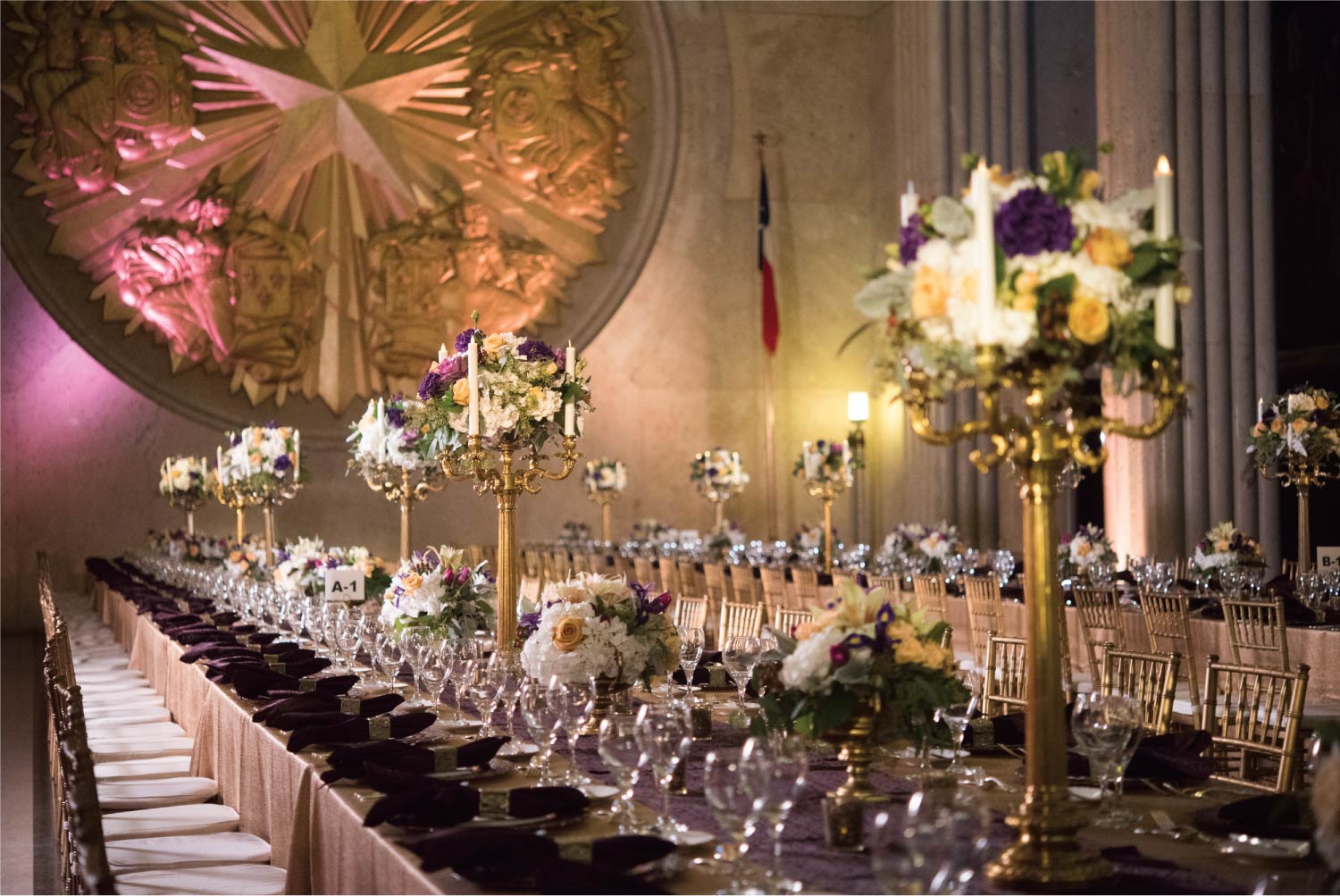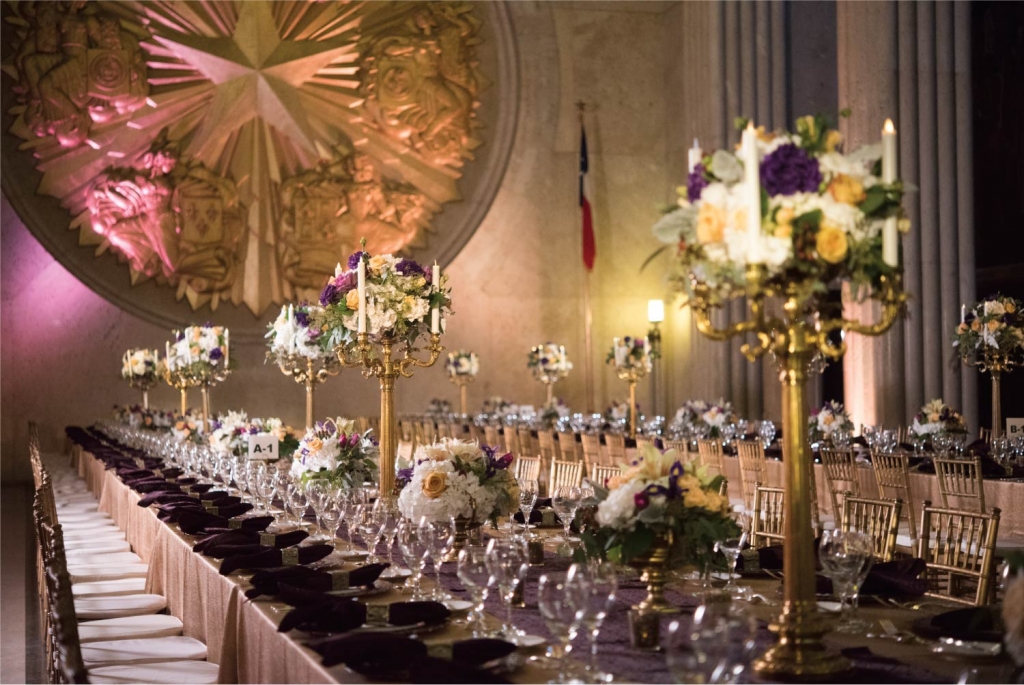 The remarkable architectural design of the building can be seen in the meticulous attention and detail of the stunning gold-leafed medallion and painted murals in the Great Hall. This room presents a stately setting for both corporate events and social gatherings. An elegant seated dinner or award ceremony are just a few of the many possibilities for guests who are looking to book an event here. There are many amenities available to help tailor a beautiful event in the Great Hall or any of the additional rooms within this facility. The majestic Hall of Heroes is a great event space for Catering and Bar services and features 6 bronze statues of notable figures in Texas History. Guests can admire these impressive works of art while enjoying cocktails and tray-passed hors d'oeuvres. Additionally, hosting a corporate meeting could never be easier at the Margaret and Al Hill Lecture Hall with amenities that include a stage, ample seating, 2 green rooms, and audio/visual capabilities.
Any soon-to-be bride looking for a "regal" wedding will find that the Hall of State presents a variety of elements to achieve this. The Great Hall is the perfect room to hold your nuptials in, with many architectural elements that can be incorporated into the design of your event. The 12-foot gold-leafed medallion serves as the focal point of the room's design, with additional features that include sleek marble floors, grand columns and ceilings done in Aztec motif. The stunning gold accents and candle chandeliers complement a wide range of event settings and décor, providing breathtaking scenery during the wedding ceremony. Amenities include Bride and Groom dressing areas, services for an indoor/outdoor ceremony or reception, and a dedicated on-site event manager. Brides are sure to feel like royalty on their special day when surrounded by these dazzling elements.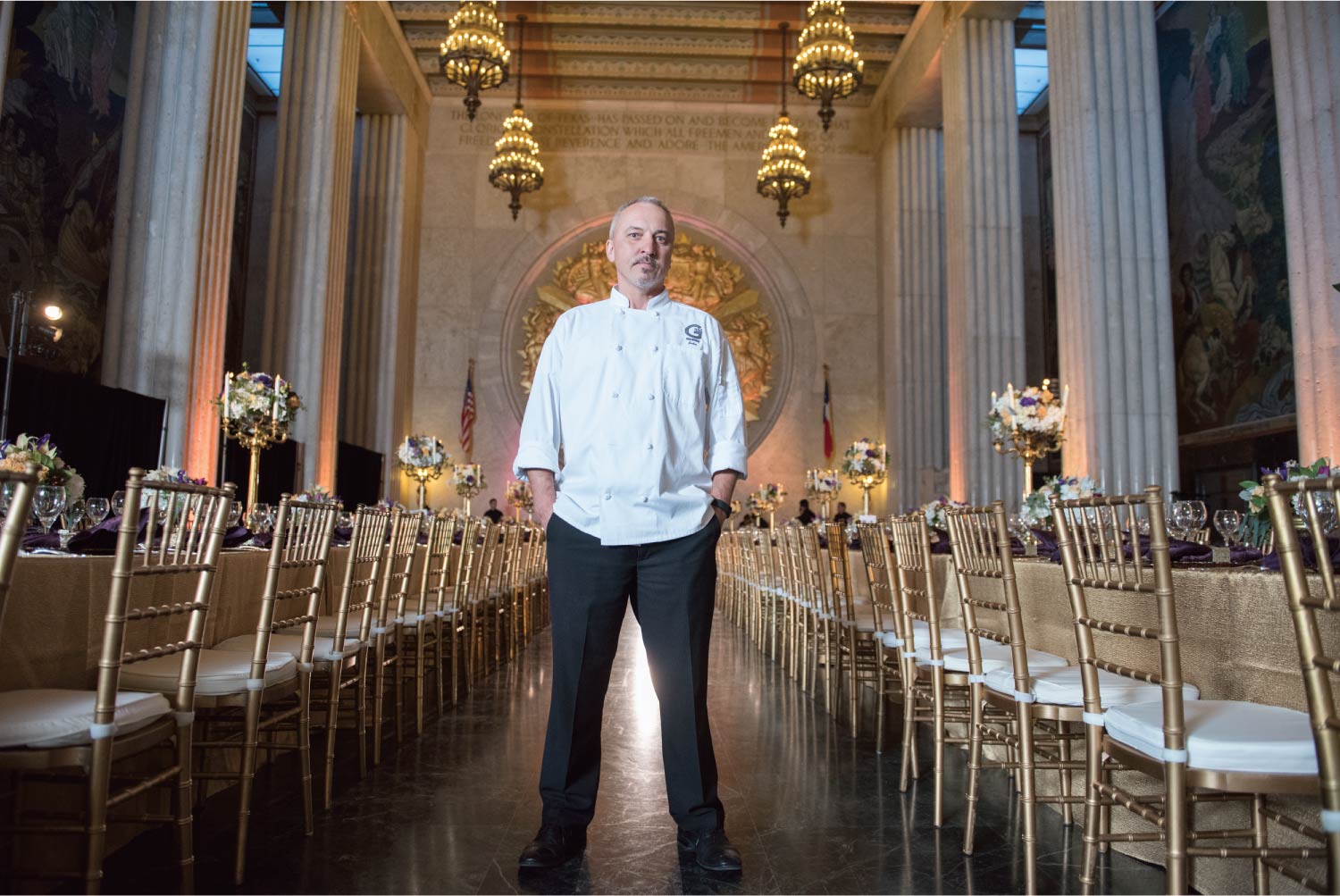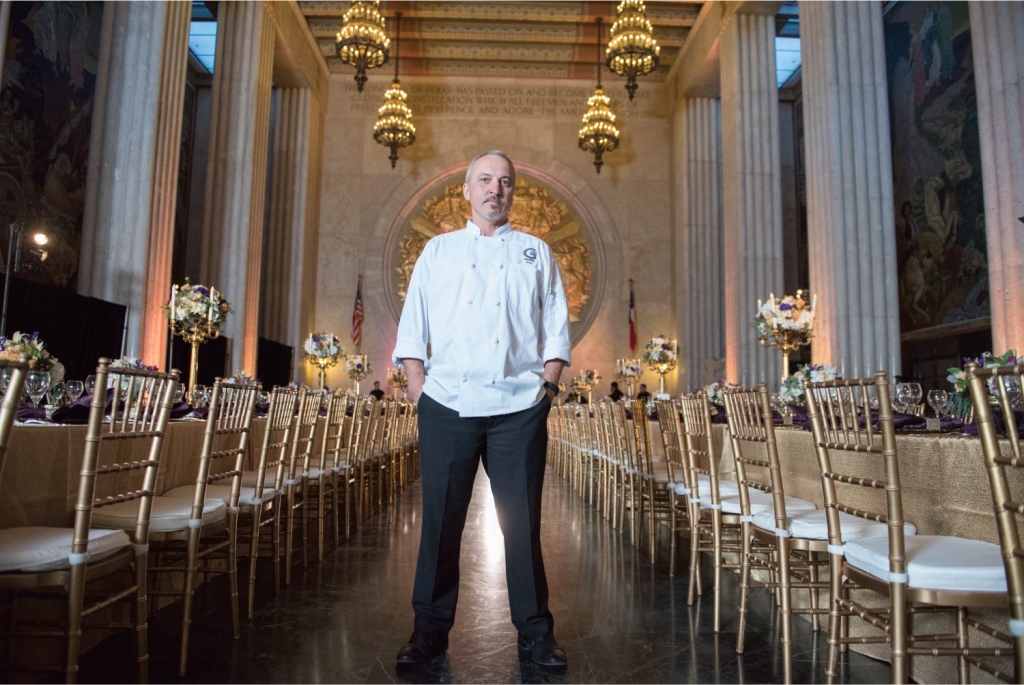 Our award-winning catering team will create the perfect menu to match the vision and design of your event, with plated dinners crafted in line with the evening's style and sophistication.
If you are interested in booking this venue for your next corporate or private function, contact one of our Sales Professionals at (214) 421-0774.