Each week, we'll be featuring some of the best event venues to host your next corporate or private event. Whether the event is large or small, these event venues are guaranteed to offer a little bit of everything for your guests.
The Cavanaugh Flight Museum in North Dallas is a far from ordinary venue to host your next corporate event. This non-profit organization keeps American aviation heritage alive by restoring, operating, and maintaining vintage aircraft. With this unique opportunity to view and explore aviation history, guests are certain to leave with lasting memories. This venue consists of 4 distinct event spaces and over 45 impeccably restored historic aircraft spread throughout the museum's 50,000 sq. ft of space. It not only offers an indoor event space to host gatherings but also an outdoor event area to accommodate guests who prefer the crispness of the open air. The museum is passionate about relaying the rich history of their collection and provides complimentary guides to transport guests through American aviation history from the 1920's through the present day.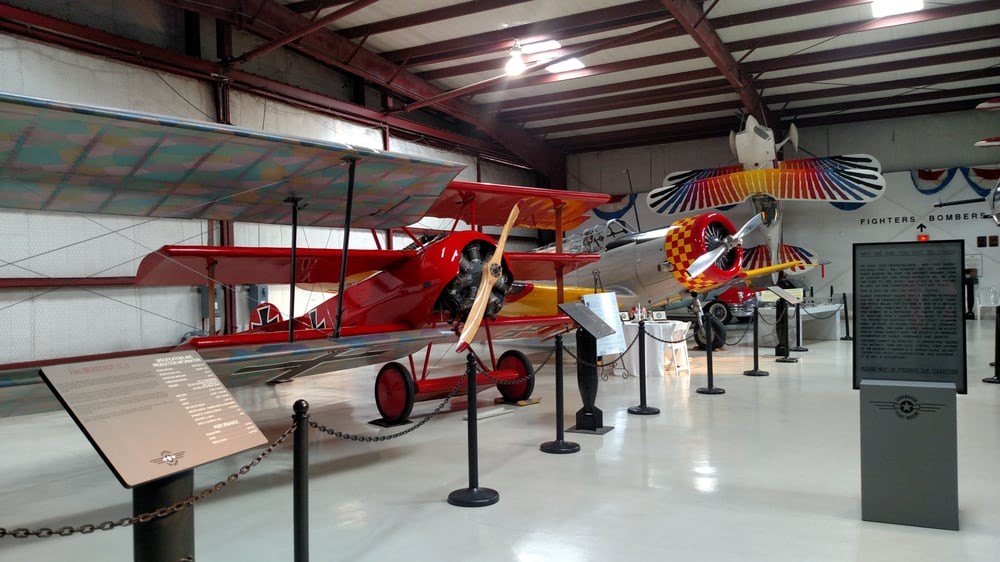 The museum also offers an ample amount of space that can be transformed into private parties, corporate events, and even weddings. Specialty event rentals and customizable packages that include state of the art lighting, a professional sound system, and a ceiling-mounted projector can accommodate formal or casual events. Companies large and small planning to book an event here can expect to receive a wide range of accommodations tailored to fit the needs of their specific function.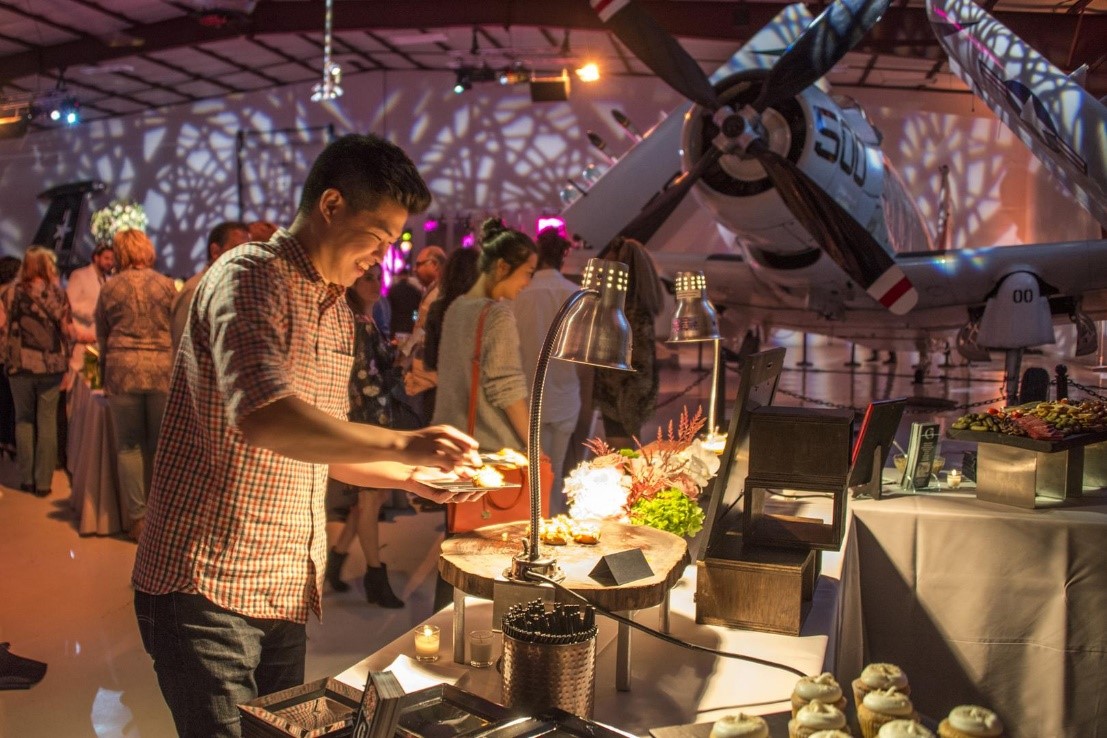 The backdrop of vintage aircraft provides a unique setting that encourages interaction and lively conversation. With their art gallery and informative plaques to guide guests along as they explore, there is more than enough to keep guests entertained during their visit. Regardless of whether you're an aircraft enthusiast or simply an interested party, The Cavanaugh Flight Museum provides an incredible opportunity to journey into American history and come away with remarkable photos that capture the essence and vitality of American aviation.
If you are interested in booking this venue for your next corporate or private function, feel free to reach out to one of our sales professionals at (214) 421-0774.