The Old Red Museum is a timeless event venue in Dallas, Texas that conveys a rich history and unprecedented style with its event planning and catering services.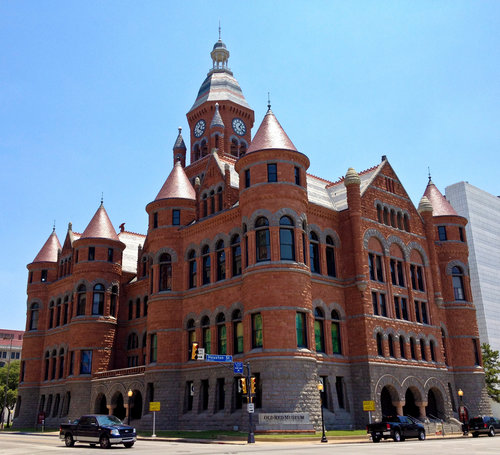 Better known as "Old Red", this 1892 Romanesque Courthouse was once the heart of Dallas County life and government. With timeless elements that can be tailored to any event setting, this venue is great for corporate events, social gatherings and private parties. Despite its transformations, The Old Red Museum incorporates many of the features and architectural elements from its original standing. The historical and cultural significance of this event space presents an environment brimming with photo opportunities. Pictures set against the venue's grand entryways made of marble and stone or the beautifully restored Grand Staircase provide the perfect backdrop for your special event.
The Old Red Museum is a classic wedding venue in Dallas, Texas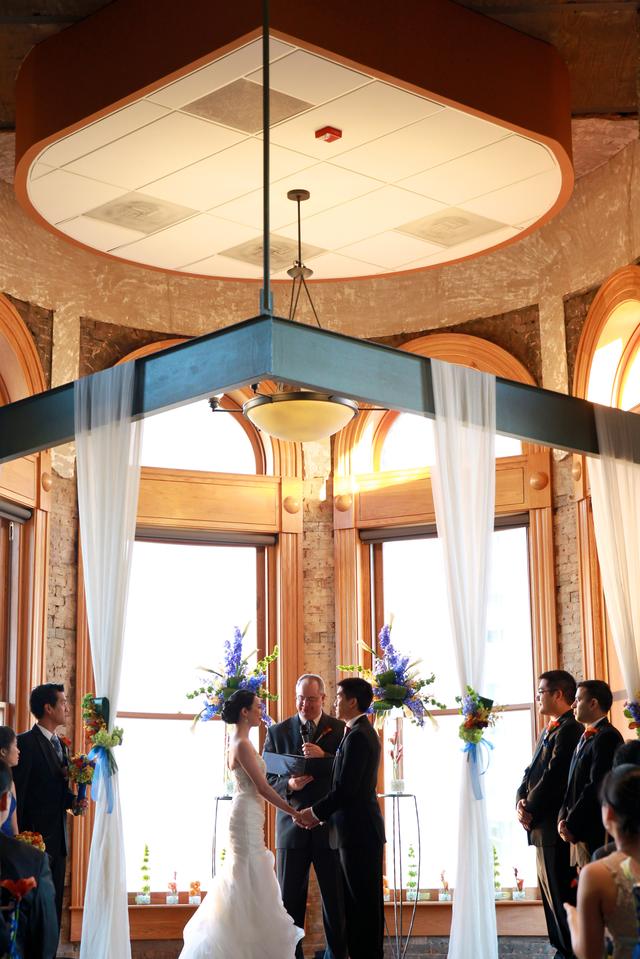 Many nuptials have been held in The Old Red Museum, and the historic rooms still maintain their original grace and appeal for guests wanting a more traditional wedding. The venue's largest rental space, The Great Hall, features 20-foot ceilings, chandeliers, Victorian color schemes and exquisite arches that accentuate the building's original architectural design. Guests will find that the space's refinement and beauty make for a stunning event. The Hatton W. Sumners Courtroom is another spectacular room that accommodates up to 120 guests for ceremonies. Additionally, the Restoration Room holds up to 250 guests and offers an area in one of the Old Red's turrets for your ceremony. A private bridal suite is also available for weddings, providing plenty of space to dress and prepare before the nuptials. During the reception, guests have access to the museum level where they can mingle while enjoying appetizers and cocktails prepared by our incredible catering and bar services team.
The Restoration Room may be a premier choice for weddings, but it's also an ideal event space to host your corporate party. This stately room can accommodate up to 120 guests with the inclusion of tables and chairs for corporate meetings or functions. The Great Hall can also seat up to 300 guests with spacious accommodations for catering services. The variety of rooms and color schemes available allows the G Texas Catering team to cater and design an event tailored to your specific vision.
If you are interested in booking this venue for your next corporate or private function, contact us one of our Sales Professionals at (214) 421-0774.