There are a lot of catering companies to choose from in North Texas. Great ones, in fact! But what separates a good catering company from the best is what they do to cater to your needs. They should be more than just food and drinks. Your caterer should create atmosphere and ambiance, scale to fill large venues or create intimate gatherings. Our team has years of experience planning and executing events of all kinds, long-lasting relationships with venues and planners. Our reputation has made G Texas Catering the premier event catering company for corporate, wedding, social, charity, large volume bar events and more. The only question is: What do you need the G to be?
Full Service Catering – Guaranteed & Gratifying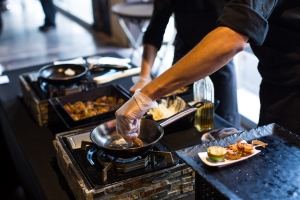 Hiring a full-service caterer makes perfect sense if you are in charge of planning a gathering of any size or celebration. Whether it be a wedding reception, employee party, family get together, or any function, it can be difficult to pull off on your own. Here at G-Texas we offer full-service catering and have a team of experts on hand to help you with the event planning tasks guaranteed to please the crowd. From menu decisions and venue selections, all the way to event setup and cleanup, we do it all! Not only do we offer exceptional gratifying food along with expert planning, we offer it at an affordable price making G-Texas the best catering option in North Texas.
Custom Catering Solutions – Gourmet, Global and Just Dang Good
Creating the stunning event that you dreamt of begins with a vision. Our unique custom gourmet solutions will make your vision a reality. We work directly with you to create the artsy or corporate execution needed to dazzle your visitors. Establish an extraordinary dish curated from our gourmet chefs with global-inspired creations and allow our team to take your event to the next level. That said, if you're in the market for dang good Texan cuisine, our team can cook up some of the best steaks and barbecue in town for your event. We have sample menus available or would love to talk to you directly about your dream menu!
Catering Venues – Grandiose to Granular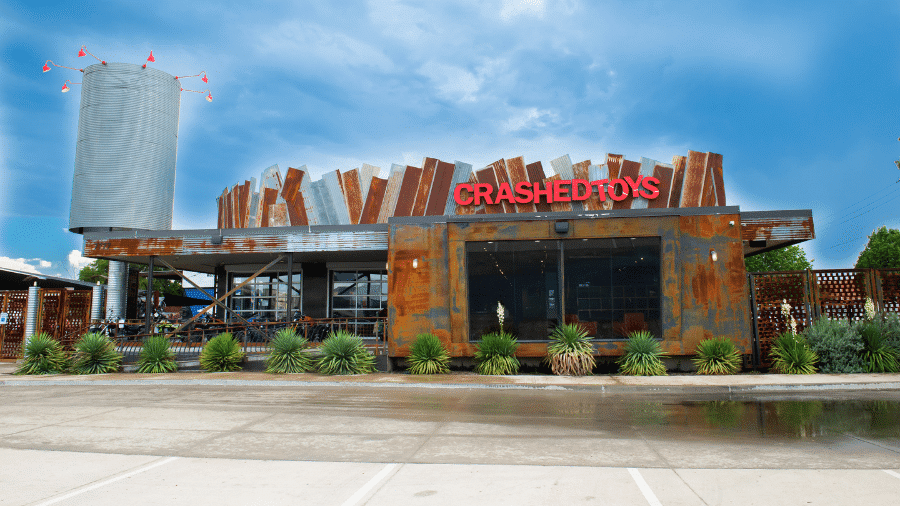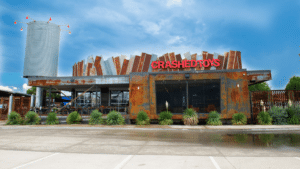 In our 20 years of catering in the Dallas/Fort Worth area, we've catered to nearly every type of local venue under the warm Texan sun. From grandiose venues like Gilley's Dallas where we've served over 3,000 guests, quirky venues like CrashedToys, to smaller and intimate venues like the Artisan Hall Terrace at our very own craft kitchen and bar at The Artisan, our powerhouse team of experts will craft the menu and experience down to the granular details that your exceed your expectations. See our full list of partners or reach out to talk about your venue needs!
In Conclusion
When it comes to selecting a caterer for your next event we know you have lots of options. However we know that we're the best! From our guaranteed and gratifying full service catering to make us your one stop shop for all your catering needs. To our gourmet, global, and just dang good custom solutions for food options to fit any taste you desire. Our venues can accommodate the grandiose large events to granular intimate gatherings no matter what you're celebrating. Here at G Texas we have all the experience to ensure that your next event is everything you imagined and more. Check out all our services and offerings then contact us when you're ready to start planning!